Since Derrick Rose's 50 point explosion on October 31st, it seems like Timberwolves fans are hypnotized by him. Now don't get me wrong, I am a huge Derrick Rose fan and have been since his Freshman season in Memphis, however, I do not think he should start. Well Teague's clearly not getting the job done so if not Derrick, then who?
Well, I'm glad you asked.
This season has been awful. Let's just get that out of the way right from the get go. With all the Jimmy Butler drama that began in the summer and then leaked into the season, as well as poor play from Andrew Wiggins who signed a contract extension worth just about $150 million last year, it's been bad to say the least.
Things were looking up momentarily after we traded Jimmy for Dario Saric and Robert Covington with the Wolves winning 9 of their next 12 games. Just when we were all getting excited and crying out, "Jimmy was the problem!", the Wolves lost their next 3 games.
They lost to Portland by 8, the Warriors by 8, and the Kings by 11. All of these games were winnable for the Wolves, and subtract a few key mistakes and they probably win all three of them.
So what have they been doing wrong? What are the biggest issues plaguing this team?
To me, it's Jeff Teague.
The guy can't play defense and he spends the first 20 seconds of the shot clock dribbling around until he passes the ball to someone like he's playing hot potato and they have to force up a bad shot.
Teague does not run the offense, he's bad at defense, he isn't a leader, he's passive when he should be aggressive, and aggressive when he should be passive… He's just been absolutely awful!
By now you know where I'm going with this, and yes, I actually think that Tyus Jones should start for the Timberwolves. You're probably rolling your eyes and yelling out, "Over Derrick Rose!?"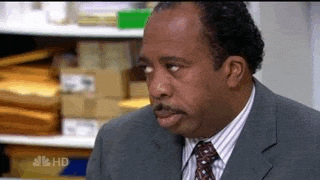 Absolutely.
Derrick Rose is a great spark off the bench but that's where it ends. He cost them the game in Portland, taking bad shots when they had the lead in the 4th quarter, and then when they lost the lead, continuing to do so. He shot 9-25 in that game.
It was much of the same against the Warriors as Rose just tried to do too much despite the game being well in reach for the Wolves. Rose is a vital part of the teams success, but they need someone to get the ball to Towns and Wiggins as efficiently as possible, and that is where Jones comes in.
For starters, Tyus runs an offense to perfection and seems to make all the right plays. Since he was an 8th grader playing varsity at Apple Valley High School Tyus has played beyond his years and that has not changed in the NBA. This kid has a basketball I.Q. that is through the roof. Jones is currently second in the league in Assist/Turnover Ratio, and seeing as how the Wolves are fifth in turnovers per game, they could definitely use a little more Tyus.
Secondly, the man is a winner. As a Junior in high school he led Apple Valley to a State Championship and as a Freshman at Duke, led the Blue Devils to the National Championship in his first and only season in college. He was the 2015 NCAA Final Four Most Outstanding Player and if you forgot how well he played in the championship game then give this a watch:
Is Tyus the best defender? No. He's undersized and not quite as athletic as the modern day point guard is. However, he plays great team defense which cannot be said for Teague or Rose. Last season he managed to nab 2.3 steals every 36 minutes, and in his 11 starts he averaged an impressive 2.9 steals per game, including a game against Phoenix where he had 7 steals.
The bottom line is this: Jeff Teague is not a competitor, he stagnates the offense, and he's a liability on defense. Derrick Rose is reckless, takes bad percentage shots, and often drives to the basket with no real objective turning midair to make a pass and then turning it over. The Wolves need someone who can run the point guard position efficiently, and effectively.
I believe Tyus Jones has the potential to be a John Stockton like point guard, running the pick-and-roll with Towns just as effectively as Stockton and Malone did in Utah. Unfortunately, I'll probably never get to say I told you so until the Wolves let Tyus go and he flourishes on some other team just like Zach Lavine.
Got an opinion? Leave a comment! This is a space for open discussion; feel free to call me every name under the sun if you disagree. Being a Minnesota sports fan is hard, if you enjoyed the article, or just feel bad for a man who's favorite team is the worst in NBA history, then go ahead and give me a tip, which you can do at the bottom of the page.