It happened last night guys. The unthinkable. Playing in their last game of a 4 game road stretch, the Minnesota Timberwolves lost to the 5-24 Phoenix Suns by 8 points. This is embarrassing to say the least. Many of us fans have been calling for Tom Thibodeau's firing since the beginning of the season, and now you have to assume that we will get our wish.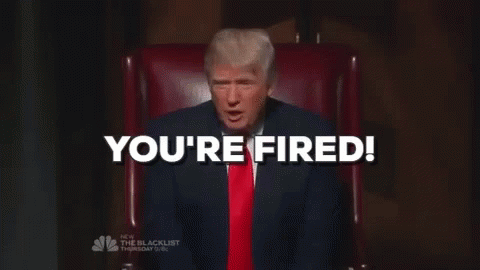 The Wolves are 2-12 on the road this season which is unacceptable, and the fact that one of those road loses is to the Suns is just disgraceful. When you look at the Timberwolves on paper you think, "Wow, there's quite a bit of talent on this team," and yet, just when you feel like we've got some momentum going, we lose 4 in a row.
You can only blame it on the players for so long. It wasn't Jimmy that was keeping us from winning, although he did have a part in it, it was Thibs all along. Quite honestly, I can't blame Butler for wanting to leave. Andrew Wiggins hasn't even come close to living up to his potential, KAT is continuously called soft and hasn't done much to disprove that, and Tom has just been an awful coach.

With the depth that this Timberwolves team has it's just so frustrating to watch Tom's poor attempts at utilizing it. His rotations are horrible. Somehow he hasn't realized that Jeff Teague and Derrick Rose can't be on the floor at the same time. Any time he has these two guards in the game it seems like the opposing team goes on a run. Take Teague out, put Rose at point guard, bring Okogie in at shooting guard, Tolliver at small forward, Saric at power forward, and KAT at center. Play 4 out 1 in and let KAT go to work with all of those shooters on the outside. 
Then bring in Tyus, Covington, Wiggins, Taj, and Dieng. Instead, Tom the "Defensive minded coach," continually puts in a lineup that is terrible at defending, and makes no attempts at covering it by keeping in a couple of his great defensive players.
Also, Thibodeau refuses to use his talented rookie who despite having very limited minutes, has been a bright spot for the 2018-19 Timberwolves. He's got good size and strength at shooting guard, and is incredibly athletic. Just watch this clip below:
The fact that Tom Thibodeau could see that play against the Spurs and not say, "Wow, we could definitely use a little more of that in our lineup," is just baffling to me. If you watched the game versus the Portland Trailblazers last week than you witnessed first hand how much of a game changer he is. He played 26 minutes, scored 8 points on 3/5 shooting, and had steal and a block.
When Okogie was in the game in the fourth we were able to take the lead behind his energy and as soon as Thibs took him out we lost that lead, and ultimately, the game. Why Tom is so set on playing Teague in the fourth quarter, or at all, is beyond me. The guy has been terrible this year but I already touched on that in my last article.
The Timberwolves have lost a lot of games in the first quarter of the season, which for a team that went to the playoffs last year, is unacceptable. Yes, we lost Jimmy Butler who was our best player in 2017-18, but we got two solid players in return who in my opinion, if used correctly, more than make up for his absence. What it all comes down to is coaching. Thibs has not been getting the job done and if a loss to the 5-24 Suns wasn't enough to fire him, than I don't know what is…